Great minds who share our vision of sustainability
Our advisory board is drawn from academics, campaigners and stakeholders across the globe. Each shares a vision of a sustainable future made possible by actions today that make a sustainable difference to the many layers of space that life inhabits and affects. 
We are happy to receive  new applications to join the advisory board via our email address above from stakeholders who can help us make the difference needed.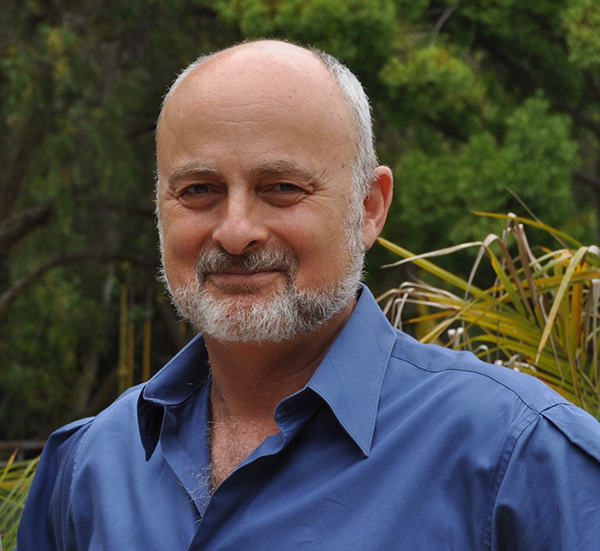 Dr David Brin
Author, scientist, philanthropist
Member NASA NIAC External Council (NEC)
Dr. David Brin is a scientist, speaker, technical consultant and world-renowned author whose novels have been include bestsellers and have won multiple Hugo, Nebula and other awards. At least a dozen have been translated into more than twenty languages. His 1989 ecological thriller, Earth, foreshadowed global warming, cyberwarfare and near-future trends such as the World Wide Web*. Brin serves on advisory committees dealing with subjects as diverse as national defense and homeland security, astronomy and space exploration, SETI and nanotechnology, future/prediction and philanthropy. 
David's non-fiction book – The Transparent Society: Will Technology Make Us Choose Between Freedom and Privacy? – won the Freedom of Speech Prize from the American Library Association. His scientific work covers a wide range of topics, from astronautics, astronomy, and optics to alternative dispute resolution and the role of neoteny in human evolution. His Ph.D in Physics from UCSD – the University of California at San Diego (the lab of nobelist Hannes Alfven) – followed a masters in optics and an undergraduate degree in astrophysics from Caltech. He was a postdoctoral fellow at the California Space Institute and the Jet Propulsion Laboratory.
David's patents directly confront faults of old-fashioned screen-based interaction, aiming to improve the way human beings converse online.
Additional details about Dr. Brin's accomplishments can be found on his website: http://www.davidbrin.com/biography.htm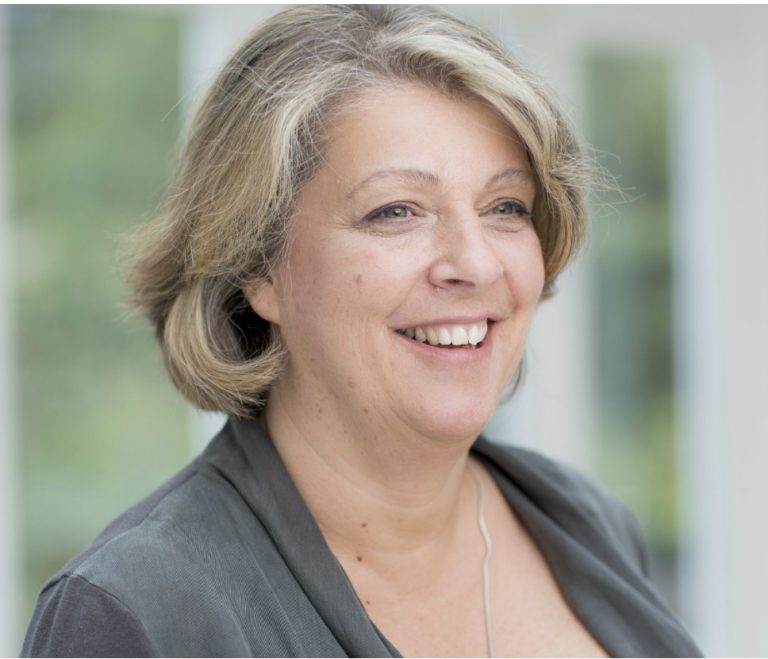 Belinda Phipps
Business leader, Campaigner
Belinda Phipps is a Trustee of ProBono Economics in the UK and an experienced campaigner on health and equality issues with a deep interest in sustainability.She graduated with a BSc Hons in Microbiology and joined Glaxo Pharmaceuticals becoming UK Marketing Manager. Whilst completing an MBA at Ashridge Management College she joined the Blood Transfusion Service as Chief Executive with a view to leading a merger. After a period managing a Medical Publishing company she became Chief Executive of an NHS Trust. Belinda joined the National Childbirth Trust (NCT) as Chief Executive in 1999.
She became Chief Executive of the Science Council in 2015 was Chair of the Fawcett Society and Chair of the NMC Appointments Board and a PipUK Patron. Since then has had a spell at the BMA as interim CEO and is now interim CEO for the drug alcohol and mental health charity WithYou.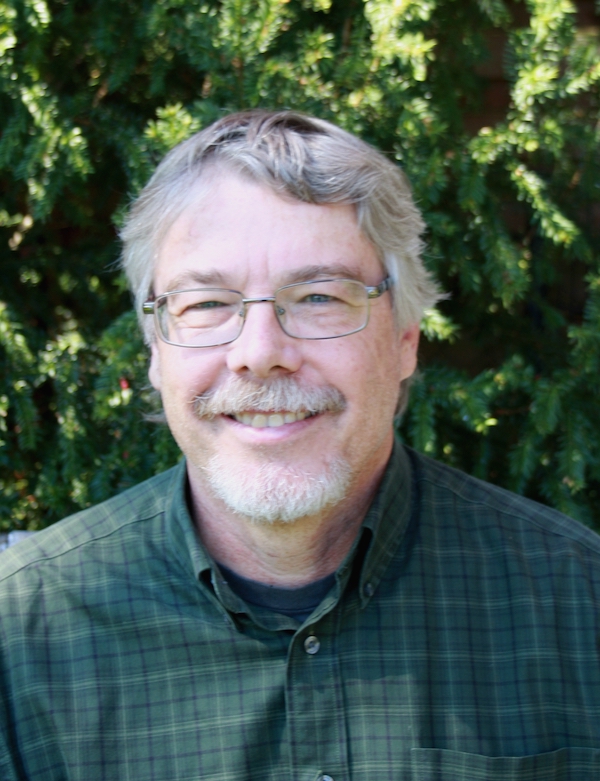 Prof. Dirk Schulze-Makuch
Professor of Astrobiology and Planetary Habitability
Dirk Schulze-Makuch is a professor for planetary habitability and astrobiology at the Technical University Berlin, Germany, and also an adjunct professor at Washington State University and Arizona State University. He obtained his Ph.D. at the University of Wisconsin-Milwaukee and worked afterward as senior project hydrologist at Envirogen, Inc. Dirk continued his academic career as an Assistant Professor at the University of Texas at El Paso. During that time he was also a faculty fellow at the NASA Goddard Space Flight Center. In 2004, he took a faculty position, first as an associate professor, then as a full professor, at Washington State University.  Dirk received the Friedrich-Wilhelm Bessel Award from the Humboldt Foundation for extraordinary achievements in theoretical biology in 2011. 
Since 2013 Dirk is a professor at the Technical University Berlin, where he leads the Astrobiology Research Group. He published in the greater research field of habitability and astrobiology more than 200 scientific articles and also nine books, the latest being The Cosmic Zoo: Complex Life on Many Worlds and the 3rd edition of Life in the Universe: Expectations and Constraints. More at: https://www.searchforlifeintheuniverse.com/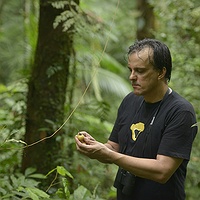 Prof. Mauricio Talebi
Primatologist  & Conservation Biologist
Prof Mauricio Talebi is a primatologist and conservation biologist at the Federal University of São Paulo. He is the Regional Chair of the IUCN SSC Primate Specialist Group and a world expert on the critically endangered Southern Muriquis, the largest Neotropical Primate and one of the most endangered species in the world.
Mauricio's main expertise is on primate behaviour, primate ecology and forest conservation, including the design of plans for best practices for endangered species and strategies for species management within planted and or native forests

Mauricio's long-term experience in national and international fundraising on biodiversity conservation and endangered species covers two decade of experience at international, national and regional levels on designing capacity building strategies for nature and species conservation.
His academic expertise includes animal behaviour, primate ecology and primate conservation which includes interfaces with corporate-based private conservation of planted forests.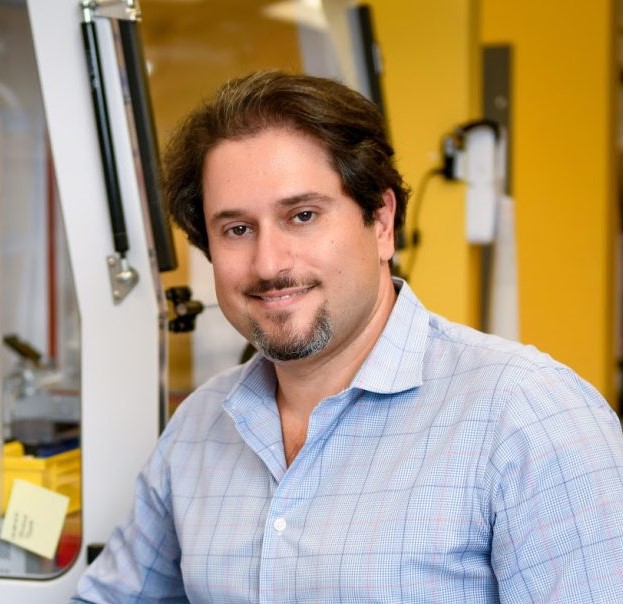 Prof. Aram Amassian
Materials Scientist and Engineer
Prof. Aram Amassian is Co-Director of the Organic and Carbon Electronics Cluster at the North Carolina State University. He is a materials scientist and engineer whose who has co-authored more than 200 publications  peer-reviewed journals. His research is in the area of emerging energy materials, with an emphasis on energy harvesting, scalable and sustainable manufacturing, and development of robotics and artificial intelligence towards accelerating innovations in CleanTech.
Prof. Amassian is Fellow of the Royal Society of Chemistry and of Optica (formerly Optical Society of America) and has been a Highly Cited Author (Web of Science) since 2020. He is also the co-founder of AWOS Technologies and co-founder and Chief Technology Officer of Bay Nano Technologies.
He obtained his Ph.D. in Engineering Physics from Polytech Montreal in Canada, and completed a postdoctoral fellowship in Materials Science and Engineering at Cornell University. He was appointed Assistant Professor of Materials Science and Engineering in 2009 at the King Abdullah University of Science and Technology (KAUST). He joined NCSU in 2018 as Associate Professor and was appointed Professor in 2021.
https://www.mse.ncsu.edu/amassian/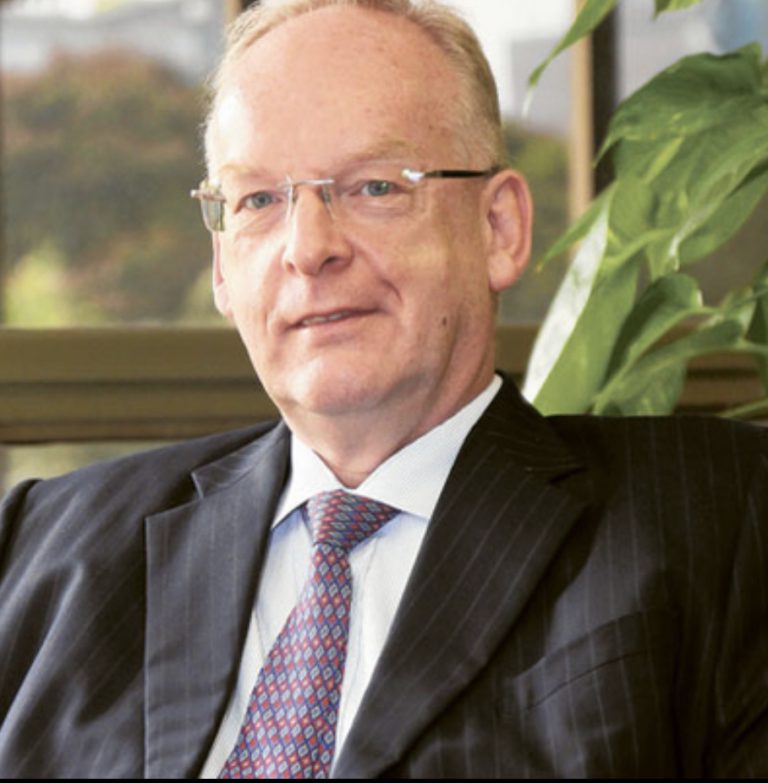 Daud VicaryFounding Trustee, Responsible Finance and Investment Foundation
Daud Vicary Abdullah is the Managing Director of DVA Consulting Sdn. Bhd. and a Partner at Gateway Global LLP. He is the former President and CEO of INCEIF, The Global University of Islamic Finance. He has been in the finance and consulting industry for over 47 years, with significant experience in Asia, Europe, Latin America and the Middle East. Since 2002, he has focused exclusively on Islamic Finance where he has contributed to several books on the subject and has co-authored a book on Islamic Finance entitled "Islamic Finance: Why it makes sense." He is also a frequent speaker and commentator on matters relating to Islamic Finance.
Prior to INCEIF was the Global Islamic Finance Leader with Deloitte. He was also previously the Acting CEO of Asian Finance Bank, an Islamic Bank based in Malaysia, and was the first Managing Director of Hong Leong Islamic Bank.
He is a member of the Chartered Institute of Islamic Finance (CIIF), a Fellow of CPA Australia, a Distinguished Fellow of the Islamic Banking and Finance Institute of Malaysia (IBFIM) and a former Board member of the Accounting and Auditing Organization for Islamic Financial Institutions (AAOIFI). He chaired the Islamic Finance Advisory Board at the Astana International Financial Centre (AIFC) 2018-19.
Currently, Daud chairs the Advisory Boards at IslamicMarkets.com and Fasset. He is a Board Member at Finalytix INC., PayHalal and Digital Bank and is a Founding Trustee at Other Dots.